Dental Veneers at Sea Brite Dental
Having whiter, straighter teeth is possible, thanks to porcelain dental veneers. Veneers are an aesthetic restoration that we bond to the front of healthy teeth, hiding the cosmetic flaws behind them. In just a couple of visits to Sea Brite Dental, your smile is completely transformed.
How Many Veneers Will I Need?
The number of veneers you need will depend on the shape and width of your smile. For some people, only six veneers are necessary on the top front teeth. But other individuals have broader smiles (think Julia Roberts) where more teeth are visible. If that's the case, as many as 8-10 veneers may be needed.
Generally, we don't put veneers on the lower front teeth because of the way they hit against the uppers. There are, however, exceptions from time to time.
What Do Veneers Fix?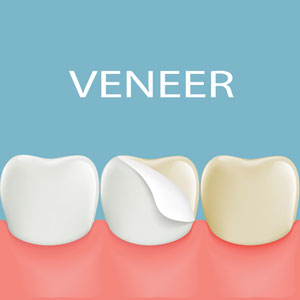 We typically recommend veneers in instances where total smile makeovers are necessary. A veneer can improve the appearance of cosmetic concerns like:
Chipped teeth
Gaps in your smile
Uneven tooth edges
Severe discoloration and stain
Crooked, misaligned teeth
Planning Your Veneers Design
Not all veneers are the same. We'll want to customize your restorations to accentuate your natural facial structures and appearance. For instance, some people have more rounded teeth while others are squared off. Teeth may be longer or shorter, depending on structural characteristics. Even the shade and hue of the porcelain will be adjusted to your preferences!
If needed, we can work up a model of your proposed veneer case for you to see what the final restorations will look like before we start treatment. This approach is best when a full-scale smile makeover is your priority.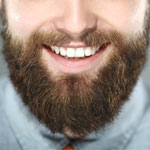 Dental Veneers: What to Expect
It takes two appointments to create dental veneers. After your initial consultation with Dr. Morris, we'll book you for a "prep" visit where your teeth are slightly reduced to prevent bulkiness. We'll take an impression of your mouth and send the mold to our lab.
About two weeks later, your veneers will be ready. The second appointment won't require any anesthetic; we'll simply bond each veneer onto the appropriate tooth. As soon as you look into the mirror, you'll see the difference!


Qualifications for Dental Veneers
Before setting your heart on veneers, there are a few things you need to keep in mind. Veneers can only be used if your teeth are healthy, free of decay and there's no existing periodontal disease. If your front teeth bite end-to-end, veneers are contraindicated.
Find Out If You Qualify
Contact us to schedule a no-pressure consultation. You'll find out if dental veneers La Grande are right for you. We offer flexible financing options!
CONTACT US

Dental Veneers La Grande, Island City, Cove, Elgin, Union OR | (541) 963-2741