Pediatric Dentistry at
Sea Brite Dental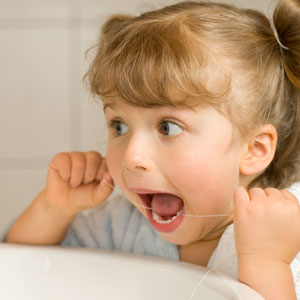 At Sea Brite Dental, we welcome all ages. Children and adults alike can have their oral health looked after by our friendly team. We enjoy seeing kids and teaching them healthy habits from a young age, making sure they don't develop dental fears and keep their teeth healthy with a good home care regimen.
A Comfortable Experience for Children
We understand that going to the dentist can be a scary experience for children, and we work hard to make sure that your little one feels safe and comfortable. Our team works carefully and closely with each child, explaining and showing everything as we go. A television on the ceiling gives the children a distraction while any procedures are being completed.
We'll endeavor to make each step of the checkup fun and lighthearted for them, making sure that they can enjoy their time with us.
Free Checks After the First Teeth Appear
Dr. Morris recommends that children be seen shortly after their first teeth have erupted. This free, quick check allows our team to review healthy diet and oral cleaning habits.
A first cleaning can sometimes be accomplished as young as 3 years old, but annual checks should be done before that.
Our Dental Services for Kids
We'll make sure that your child's every need is addressed when they become a patient at our clinic. We provide comprehensive examinations for children along with cleanings, fluoride treatments and restorations such as fillings and crowns. It's essential that they know how to brush and floss, and when they're old enough to take control of their oral hygiene habits, we'll detail what they should do. They'll be able to make sure their teeth stay healthy and bright on their own.
Referrals to a Pediatric Dentist Available
If Dr. Morris feels she will be unable to calm your child enough to make the experience a positive one, she will refer you to a pediatric dentist who specializes in addressing fearful children. The goal is to prevent turning good dental health into a negative experience that can potentially lead to a lifetime of dental phobia. As your child gets older, they may be able to return to our clinic for their checkups.
Schedule Your Child's Appointment
If you'd like to get your child in for an examination or cleaning, contact Sea Brite Dental today for pediatric dentistry La Grande! A member of our team will get your child scheduled and answer all your questions.
CONTACT US »

Pediatric Dentistry La Grande, Island City, Cove, Elgin, Union OR |
(541) 963-2741